Clean Air Technology at Work
Air ducts and Air Handling Plant can become contaminated with dust, fibres and microbial contaminants if not properly maintained.
EU directives state that "mechanical ventilation systems including air conditioning systems, should be regularly and properly cleaned, tested and maintained to ensure they are kept clean and free from anything that may contaminate the air."
It is a legal requirement to keep air handling plants and ducts clean.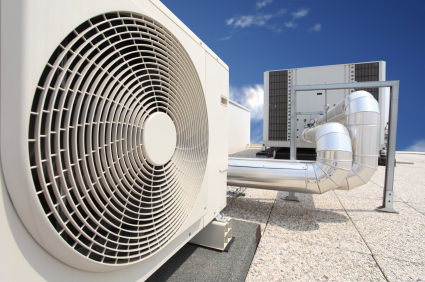 Poor Ventilation Hygiene Costs
Poor ventilation hygiene occurs when an air handling plant and fans are not properly maintained and systems are not adequately filtered, used improperly and poorly designed.
Expensive Results of Poor Ventilation Hygiene;
Increased staff absenteeism and reduced productivity.
Poor Building Energy Rating as a result of inefficient operation of HVAC plant.
Blocked heat exchangers causing poor heat transfer and excessive energy consumption on heating equipment and fan motors due to poor heat transfer and high pressure drops.
Blocked return and extract ducts reduce the Air Change Rates in the building leading to increased levels of particulates, chemicals and odours.
Huge additional costs due to HVAC system inefficiencies, increased maintenance downtime and staff productivity.
Once your HVAC system is clean, Enviro can maintain the AHU's fans and ductwork systems to ensure your plant stays operating in a clean, efficient manner. We can maintain your plant as follows:
Supply and installation of filters.
Belt replacement for motor and fan drives.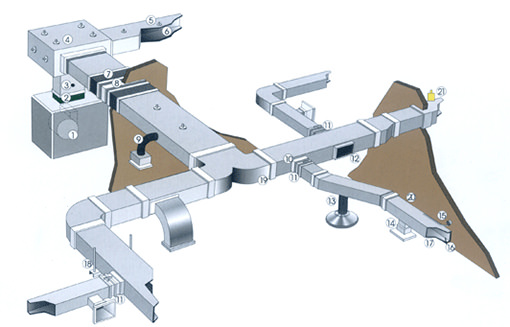 Project Planning and Management
Enviro Ventilation Hygiene can plan your project from initial query to completion and certification stages. The following steps are taken during a standard duct cleaning project;
Inspection of system – visual or photographic and quotation.
Method statement issued covering procedures, health and safety, containment, schedule, etc.
Cleaning work is completed using specialist rotary brushing equipment where possible, compressed air, contact vacuum and wet wipe procedures.
System inspected and signed off by the client.
Cleaning report and certificate is issued in compliance with standards for client records.
Ventilation Hygiene Management System
V.H.M.S. is a proprietary web-based application that enables clients to view their entire portfolio of properties on-line. 
The system highlights any risks in relation to their ventilation, process and cooking extract systems.
Features include;
Inspection and cleaning status of all systems.
Next date systems due to be inspected/cleaned.
Cleaning Reports
Inspection Reports
Photos and videos
Risk Assessments
Method Statements
For a free quotation and survey please call 01 629 4122